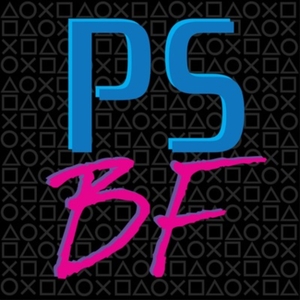 **Follow https://www.instagram.com/ftr_pod  to win a code for Falcon Age (PS4/PSVR)**
Betcha didn't expect PlayStation 5 news in the middle of Spring 2019! We learn so much about the PS5, go deep into Star Wars Jedi: Fallen Order, and run down our final Top 10 PS4 games, ranked by the PS Best Friends! 
"Wait.... did you say final?"
Yes, yes I did. This momentous episode 100 is also our last. Don't go just yet! Jeffrey, Anthony, and Miguel are starting a BRAND NEW podcast, Faster Than Reloading. In this new podcast, we'll be covering First Person Shooters, Third Person Shooters, Twin-Stick Shooters, and anything that involves guns, bullets, and more guns! 
We realized our specialties are in games like Call of Duty, Destiny, Apex, The Division, and others, so why not revolve a whole show around it! We hope you'll stick with us in this new adventure in our podcasting lives. You can find us on Twitter and Instagram @FTR_pod and on Facebook at  https://www.facebook.com/FasterThanReloading/ and of course on podcasting services by searching "Faster Than Reloading".
Please give us feedback and let us know what you think about this new podcast. We wouldn't be here if it wasn't for your support!
---
Send in a voice message: https://anchor.fm/psbestfriends/message