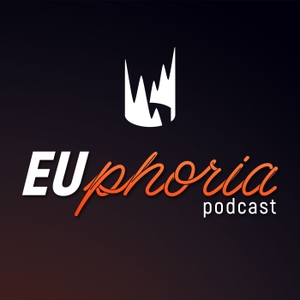 The Polish Trinity | EUphoria | 2021 LEC Spring S7 EP3
02.03.2021 - By EUphoria Podcast
Drakos and Caedrel invite Inspired, Jankos and Selfmade to talk about all things jungle.
Featuring our new special segment: Role Call. A round table discussion focused around a specific role in the game.
EUphoria is available on Apple Podcasts, SoundCloud, Spotify, YouTube and more.
Skip around to your favorite parts:
Opening
0:00 Intro
Week 2 Recap: Legal or Illegal?
1:13 Start of segment
2:04 Mundo jungle
3:18 Urgot jungle
4:54 Odoamne winning every lane by 50 CS
6:46 Alphari
7:33 Broken Blade vs. G2
10:08 Udyr
11:01 XL
Role Call: Jungle
13:25 Welcome
13:53 Ice breakers
14:19 Best jungler in Europe?
16:26 Most likely to miss a skillshot on a stunned target?
18:16 Most likely to miss a smite in Game 5?
19:57 Most toxic in SoloQ?
22:13 How good is the current jungle?
22:59 Current state of the jungle
25:33 Best jungle meta?
26:22 Evelynn pick by Selfmade
27:02 What is your most favourite meta?
30:00 Tank vs. Carry Jungle
31:18 What would you change?
33:19 Goredrinker
35:31 Lethality items
37:58 SoloQ in other regions
39:54 Chinese super server experience
44:21 Chinese Junglers vs. Korean Junglers
47:30 Best jungler in the world?
53:00 Why are Polish junglers so good?
Closing
56:43 Recap
58:37 G2 vs. FNC