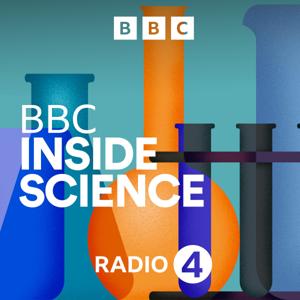 As many as 43,000 PCR tests for people living in and around the South West of England could have been wrongly returned as negative recently, thanks to a seemingly unknown error, or errors, at a laboratory near Wolverhampton. For an extraordinarily long time the mistakes went undetected, and every day many hundreds of people who really had Covid, were told they hadn't.
To discuss the numbers and difficulty in calculating the full tragic consequences of the events, Marnie Chesterton speaks to Dr Deepti Gordasani of Queen Mary, University of London, and Dr Kit Yates, of Bath University.
How many people may have died as a result of this? BBC Inside Science's back-of-the-envelope suggests 500-1000 preventable deaths, and counting..
As accusations of fossil fuel lobbying begin to encircle the pre-negotiations of the COP26 negotiations, we heard last week of the sad death of Dutch climate scientist Geert Jan van Oldenborgh. Listeners to BBC Science programmes will recognise his work from earlier this year, as flash floods and heatwaves ravished Europe and North America, when he and his colleagues at the World Weather Attribution Initiative were able to say unambiguously that these events could only have happened because of anthropogenic climate change. Roland Pease looks at Geert Jan's work and legacy.
And the latest of the Royal Society Book Prize finalists to speak to BBC Inside Science is Stuart Ritchie, a psychologist at Kings College London. His book explores the murkier corners of science as a process. Certainly the so-called replication crisis has dogged psychological sciences for several years, but in "Science Fictions: How Fraud, Bias, Negligence, and Hype Undermine the Search for Truth" Stuart outlines quite how deep some of the flaws in the modern experimental reporting and publishing model go, and in almost all fields.
However, as he explains to Marnie, there may be ways of rescuing the great achievement of the scientific method by tweaking some of our peer-review norms.
Presented by Marnie Chesterton
Produced by Alex Mansfield
Made in association with The Open University