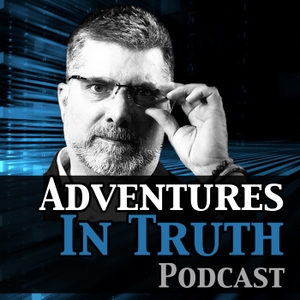 I am so excited to welcome back to the show, Ayahuascero and Shaman, Paul Diamond, direct from Peru. We are going to talk about the Reality of Magic. What is it actually? How does it show up? Why do we seek magic? Why don't we want to believe in magic? This will be a magical exploration!
Ready to dive in?
About Paul:
Paul is an initiate in a wide variety of mystical and spiritual traditions. For over twenty years, he has been meeting and studying with spiritual masters from across the world.
He has been initiated into the Ayahuasca tradition by the legendary shaman Peter Aziz of England, by Don Agustin Rivas of Peru and by Don Lucio Panduro of Peru. He is also an initiate in the Mongolian Buryat Shamanic tradition, is a fully trained Houngan in the Haitian Voudon tradition, has been initated into the Nepalese Shamanic tradition as a Bon Jhankri and Phurba priest. He has also been initiated into various streams of Tantric, Yogic, Taoist and Sufi mysticism and is currently training to be a Daoist Priest in the Zheng Yi Lineage
Paul is also a fully trained Acupuncturist, Kundalini Yoga instructor, Qi Gong, Tai Chi and internal martial arts instructor, as well as a fully trained massage therapist and teacher in the Thai Massage tradition.
He holds three degrees, including a bachelors in the study of Chinese Medicine and Acupuncture and a Masters degree in The Study of Mysticism and Religious Experience from Canterbury University, England.
Following his shamanic path, Paul was called to work in the service of the Goddess Kali, who remains his main guide, teacher and master.
Please check out Paul's amazing work- both plant medicine based and non-medicine modalities. He has been teaching and guiding for decades. His skill set is extraordinary. His skills are highly complimented by the breathtaking depth of his knowledge- truly a Master.
Check out his website for all he has to offer in Peru: www.tantraya.com
Facebook: https://www.facebook.com/Tantrayacenter/
Email: [email protected]
We deeply appreciate your support! Please subscribe to our YouTube page and like us on Facebook using the links provided. We would love to hear from you. Please comment with your thoughts, questions and ideas, and any topic you'd like us to explore.
Show Intro created and produced by Loren Michaels Harris. Find him here: www.lorenmichaelsharris.com
****************************************************************************************
TO ORDER MY NEW BOOK "Fear Is A Choice: Unraveling The Illusion of Our Separation From Love" head over to www.adventuresintruth.com. Also through Amazon, Barnes and Noble, IndieBound, and Kindle
****************************************************************************************
LISTEN:
iTunes, Podcast Addict, Stitcher, Deezer, Spotify, Ganna, Jio Saavan, Amazon Music, Google Podcasts, Podcast Index, Podchaser- Adventures in Truth Podcast
Website: https://adventuresintruthpodcast.com/
YouTube- https://www.youtube.com/channel/UCzX3...
Facebook- @Aitpodcast
WATCH:
FB Live, YouTube, Roku, AppleTV, Fire, Amazon, Periscope, Andriod
e360tv- www.e360tv.com (LIVECAST Wed @ 8a pst and Fri @ 4p pst)