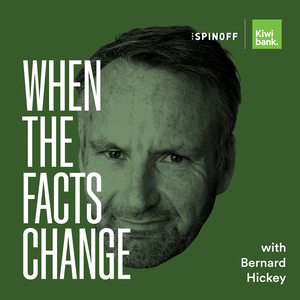 This week we're looking at the rise of the work from home economy that has grown out of global lockdowns. Bernard talks to Dr Paula O'Kane of Otago University about the encouraging evidence around productivity and flexibility as well as the negative effects of disconnection, Zoom fatigue and the blurring of work and home boundaries. He also speaks with Kiwibank's Chief People Officer Charlotte Ward about how large organisations managed sudden remote working conditions and the long term changes being made as a result. 
In addition, Bernard takes a moment to reflect on the dust that has settled since last week's housing package announcement, and he challenges the government to set a clear target for housing affordability.
When the Facts Change is brought to you by The Spinoff Podcast Network together with Kiwibank. See acast.com/privacy for privacy and opt-out information.