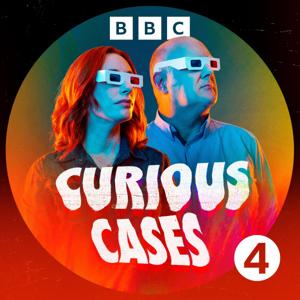 Astrology – could there be something to it? asks Dan from Australia. Rutherford and Fry investigate the science that has investigated astrology.
Professor Richard Wiseman, (sceptical of all things paranormal and a Virgo) and Professor in the Public Understanding of Psychology at the University of Hertfordshire, explains the long history of the scientific investigation of astrology. He has also run his own experiments to test whether astrology can help you play the stock market and to investigate if people born in the summer are luckier than those born in the winter – the results may surprise you.
Journalist and author, Jo Marchant (Leo and fascinated non-believer) has written all about the history of astrology in her new book – 'The Human Cosmos – A Secret History to the Stars'. In the beginning astrology and astronomy were one and the same. She explains how astrology flourished with the elite and ruling classes of ancient Babylon, Egypt and Greece.
Data scientist, Alex Boxer (Taurus and cautious astrology tourist) explains that astrology may have been humanity's first attempt to predict the future with algorithms, something we're doing more and more of now. In his book, 'A scheme of heaven, astrology and the birth of science', he describes how astrological and scientific algorithms are all just big data science looking for patterns. The issue lies in what that data is.
Presenters: Hannah Fry (Pisces) & Adam Rutherford (Capricorn)
Producer: Fiona Roberts (Libra)