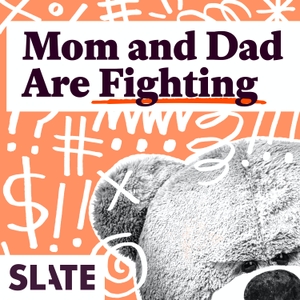 On this week's episode: Elizabeth and Jamilah are joined by Emily Flake, cartoonist and author of Mama Tried and That Was Awkward. They advise a parent whose husband is ignoring their teens and giving them the silent treatment when they anger him. Then they have some tips for a mom who is desperate for some alone time. 
In Slate Plus: The hosts try to predict what their kids will be up to in five years time. Slate Plus members get a bonus segment on MADAF each week, and no ads. Sign up now at slate.com/momanddadplus to listen and support our work.
Recommendations:
Emily recommends The Mitchells vs. the Machines on Netflix. 
Jamilah recommends Girls5eva on Peacock. 
Elizabeth recommends the Peapod Plus ids travel bed. 
Join us on Facebook and email us at [email protected] to ask us new questions, tell us what you thought of today's show, and give us ideas about what we should talk about in future episodes. 
Podcast produced by Rosemary Belson.
Learn more about your ad choices. Visit megaphone.fm/adchoices