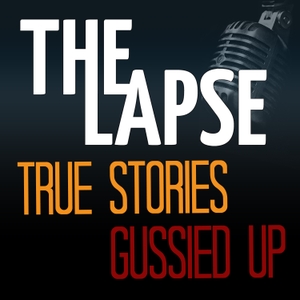 Ever dream of starring in a Canadian reality TV show? Well, I sure didn't... Until I was cast in one.
I rely on the support of my patrons to make The Lapse possible. If you love the show, if you'd like to see more episodes, consider a teeny-tiny donation at patreon.com/thelapse to keep this podcast running.
A huge thank you to patrons Darrell Kane, Priya Punwani, Bren MacDonald, Jennifer Cherney, Lesley Miller, Rob Holcomb, Lorinda Green, Antonio DaSilva, Matthew Gibson, Cindy Crijins, David McCaw, and David Gattey. A heartfelt congratulations to David Gattey and his wife Ashley on their recent wedding!