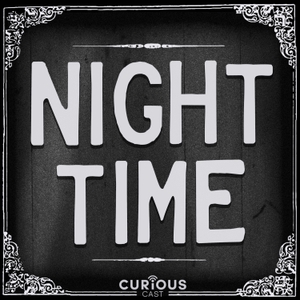 The Story of Lindsay Souvannarath - 3 - Lindsay, James, and the Valentine's Day Massacre
02.20.2019 - By Nighttime
In 2015, on the eve of Valentine's day, the people of Halifax would learn that they aren't exempt from the type of nightmares that play out on American news stations. 
A local 19 year old James Gamble and his girlfriend, 23 year old American Lindsay Souvannarath, had taken the first steps in a plot to shoot and kill as many people as possible in the Halifax Shopping Centre food court before taking their own lives, just like the murderous pair they idolized… the Columbine shooters.
In part three of a series exploring the life and crime of the surviving would be shooter, the enigmatic Lindsay Souvannarath will rejoin Nighttime.
In 'Lindsay, James, and the Valentine's Day Massacre' Nighttime will present portions of an extended discussion with Lindsay Souvannarath that walks us through the birth, the planning, and the execution of the plot to kill as many people as possible in a Halifax shopping mall food court.
Throughout the conversation, Lindsay will provide detailed background information on her relationship with her co-conspirator James Gamble, many of the decisions made during the planning, her perilous journey to Halifax, and her arrest at the airport.
Links:
Der Untergang (an unfinished suicide note/manifesto by Lindsay Souvannarath)
Credits:
Musical Theme: Shadowpasser by Vox Somnia https://voxsomniamusic.bandcamp.com/
Ambient Theme: Fall Asleep by Paragon Cause https://paragoncause.bandcamp.com/
Contact:
Website: https://www.nighttimepodcast.com
Twitter: https://twitter.com/NightTimePod
Facebook: https://www.facebook.com/NightTimePod
Instagram: https://www.instagram.com/nighttimepod
Email: NightTimePodcast@gmail.com
Support the show: https://www.patreon.com/nighttimepodcast
Support the show.