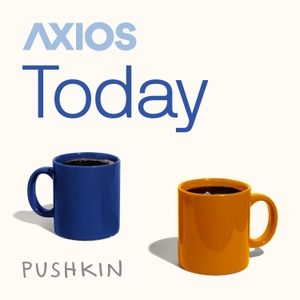 The Taliban takeover of Afghanistan
08.16.2021 - By Axios Today
The Taliban have declared victory in Afghanistan this morning. The group took control of Kabul yesterday, 20 years after they had been run out of the capital city by US-led forces. President Biden has authorized sending 5,000 troops to Afghanistan to help with evacuation.
Plus, the Haitian diaspora rushes to help after a deadly earthquake.
And, a repeat COVID milestone we didn't want.
Guests: Axios' Mike Allen and Family Action Network Movement's Marleine Bastien.
Credits: Axios Today is produced in partnership with Pushkin Industries. The team includes Niala Boodhoo, Sara Kehaulani Goo, Dan Bobkoff, Alexandra Botti, Nuria Marquez Martinez, Sabeena Singhani, and Michael Hanf. Music is composed by Evan Viola. You can reach us at [email protected] You can text questions, comments and story ideas to Niala as a text or voice memo to 202-918-4893.
Go deeper:
U.S. completes evacuation from American embassy in Kabul
Haiti earthquake death toll rises to 1,297
Fauci: It's "likely" everybody will need a booster shot at some point
Learn more about your ad choices. Visit megaphone.fm/adchoices