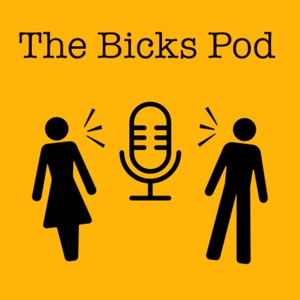 Aidan and Lindsay tuck into the epic battle between Katharina and Petruchio in Shakespeare's early comedy The Taming of the Shrew. In a play about breaking the spirit of a strong woman, the conversation here travels around feminism and the social order of Elizabethan England, Shakespeare-adjacent texts, philosophy, and questions of who really is the titular Shrew in this story? Join us for a spirited discussion that ends with our debate: Should the famous ending of the play be read/portrayed satirically?
Notes:
The Taming of A Shrew, which echoes Shakespeare so much people think it must be related to his work, is the focus of this overview by Dr. Michael Delahoyde of Washington State University.
Zeffirelli's The Taming of the Shrew (1967) stars Elizabeth Taylor and Richard Burton and co-stars a number of popular character actors from the time (Michael York and Victor Spinetti, yo!) and is fun in parts and aggravating in parts but it's a lavish production. If you only watch one production of Shrew, let it be this one.
Taming of the Shrew (1929) starring Mary Pickford and Douglas Fairbanks is available in its entirety on Dailymotion and we highly recommend checking it out for a unique take on this play!
10 Things I Hate About You is a fun '90s take on Shrew and it's worth a look for purely nostalgic reasons alone. It comes in the middle of this weird resurgence in popularity of Shakespeare's works in the last decade of the 20th century, and is a rather loose adaptation of the play, but if nothing else it's kind of a neat little film. Check it out! 
Our favourite Shakespearean editions, from the Folger Shakespeare Library, have put out a version of The Tamer Tamed online. 
"Local Elevator" by Kevin MacLeod is the song we sampled for our brief intermission early in the episode.
Aidan misspoke when discussing our next play. Henry IV was actually written several years after Henry VI, and there are only two parts to that particular historical Henriad. We are in fact heading into the long discussion of Henry VIs - Parts 1, 2, and 3!