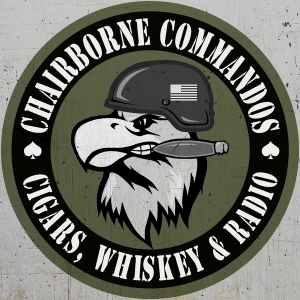 On today's show –
We are testing the waters for the new pirate ship studio.  It's nothing more than messing with bubble wrap and making sure everything works properly.
Contest time! Win some free stuff.
In the first segment we describe what the new studio looks like.  Your job is to draw what we are describing.  The person that submits a drawing that is closest to the new pirate ship wins.  Extra credit will be awarded for creativity and humor.
The winner will receive some cool Chairborne swag, we will call you for a live interview, and use the design for our next limited edition T-shirt.
The pressure is on…  Bring your A Game!
 
Ways to support this veteran show:
1. Write Us A 5 Star Review:  (It's free and helps us game the podcast ratings.  We also read them on air!)
http://ChairborneCommandos.com/review
2. Use our show link to buy cool stuff on Amazon. (It's also free to you and Amazon puts a little wind in the pirate ship sales with affiliate cash.)
http://chairbornecommandos.com/amazon
3. Put some wind in the pirate ship sales by making a donation!! Yeah baby!
http://ChairborneCommandos.com/donate
Do ALL THREE… you're pretty much the coolest person we know.