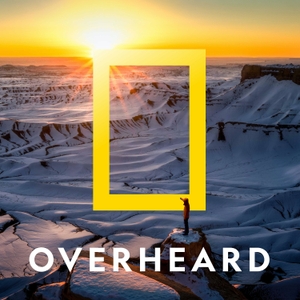 A harrowing journey is all in a day's work for a Nat Geo explorer trying to find the world's southernmost tree. But what happens when a self-proclaimed "normal human being" tags along? For more information on this episode, visit nationalgeographic.com/podcasts/overheard.
Want more?
Read Craig's story, and see pictures of the journey and the world's southernmost tree.
A nature reserve in the Cape Horn archipelago has the "world's cleanest rain and cleanest streams." Learn how scientists are protecting it.
Nat Geo Explorer Brian Buma is no stranger to scientific adventures. Read about the time he went into the field with old photos, a metal detector, and bear mace.
Also explore:
Take a virtual trip with these photos of 19 iconic trees from around the world.
 
And for paid subscribers:
Follow as Craig witnesses "the big meltdown" in Antarctica.
 
If you like what you hear and want to support more content like this, please consider a National Geographic subscription. Go to natgeo.com/explore to subscribe today.