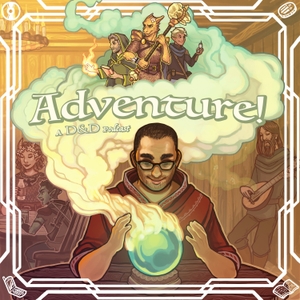 Our adventurers have left the Shadowfell but they must save a village of kindly Druids from a horde of wights and find their way to the Tree of Vision which may hold the key to defeating their ultimate foe!
Adventure! Dungeons and Dragons actual play podcast hosted by Bobby Shortle, Jacqui Turner, Brian Verderosa and Bob Reyer from Talking Comics. Go on thrilling and ridiculous adventurers with first time D & D players.
A big thanks to Justin Reilly for his sound effects work. It's awesome! If you like his work check out his SoundCloud (https://soundcloud.com/jdereilly) or follow him on Twitter (https://twitter.com/jdereilly).