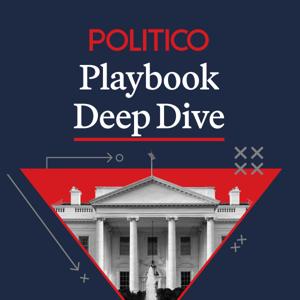 The never-before-told backstory of Pence's Jan. 6 argument
02.18.2022 - By Playbook Deep Dive
For most of his life, J. Michael Luttig has operated behind the scenes at the top of the conservative legal world. He started his career as a young aide at the U.S. Supreme Court, worked as an attorney in the Reagan White House, clerked for Judge Antonin Scalia before he was a legal icon, helped guide the appointment of two other Supreme Court justices, and was appointed to a federal judgeship by President George H.W. Bush.
During Luttig's time on the bench, one of his clerks was a young attorney named John Eastman. In recent months, Eastman's name has become inextricably tied to the legal advice he offered to then-President Donald Trump in December 2020 and January 2021: In a now-infamous legal memo, Eastman argued that then-Vice President Mike Pence had the ability to discard certified electoral votes from contested states — a notion that has been roundly debunked, but which Trump's closest allies clung to (and which helped to inspire some of his supporters to storm the Capitol in rage).
That story is, by now, well known. But there's another part of the story — one that hasn't been told until now.
Today, in his first in-depth interview on the topic, Luttig shares the story of those days before the insurrection, when he was unknowingly enlisted to help Pence reject Trump's efforts on Jan. 6.
For "Playbook Deep Dive," Ryan Lizza talks with Luttig about his advice to Pence then, what needs to be done to rewrite the Electoral Count Act now, and why he's choosing this moment to make his legal commentary loud, clear and very public — in panel discussions and op-eds in publications like The New York Times.