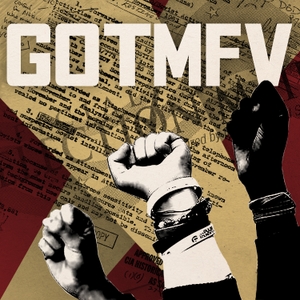 The 4% veto on democracy – with special guest Michigan Sec. of State Jocelyn Benson
06.19.2021 - By The GOTMFV Show
Jocelyn Benson on Twitter: @JocelynBenson
Purchase Jocelyn Benson's book State Secretaries of State: Guardians of the Democratic Process HERE.
Samuel Robinson at Mlive.com: Michigan Senate passes controversial election bills that put emphasis on ID requirements
Heritage Action for America: Heritage Action Launches Election Integrity Campaign, Commits Over $10 Million
https://twitter.com/AriBerman/status/1392925681894449152
Jordan Zakarin on Twitter: @JordanZakarin
Learn more about Julie Oliver's group Ground Game Texas and support their work at GroundGameTexas.org.
https://twitter.com/jordanzakarin/status/1405976658973167622
Progressives Everywhere's website: ProgressiveseEerywhere.substack.com
Sign up for the Progressives Everywhere newsletter HERE.
Support Progressives Everywhere by becoming a Patreon donor HERE.
Give us a five-star review at iTunes!
The GOTMFV Show Facebook page is HERE!
Music clips
Intro and transition music: You Dress Like an Asshole by Not The 1s
Progressives Everywhere intro/outro: They're Everywhere by Jim's Big Ego
Outro music: Complain (from the movie Bob Roberts) by David Robbins & Tim Robbins