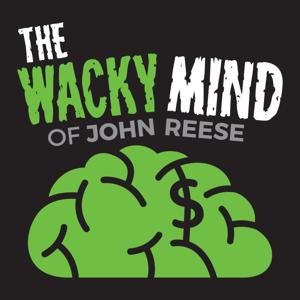 The Wacky Mind Of John Reese
By John Reese
What's The Wacky Mind Of John Reese about?
Serial Internet entrepreneur, John Reese, shares with you the latest techniques, strategies, and tricks for Digital Marketing success. He has built many 7-Figure+ revenue businesses across multiple business models - E-commerce Products, InfoProducts, SAAS, Mobile Apps, Affiliate Marketing, Membership Sites, and more!
John has owned over 30,000 .COM domains and has over 20 years of industry experience. He shares his 'winning strategies' as well as amazing stories of 'crash & burn' failed projects so you don't have to make the same mistakes.