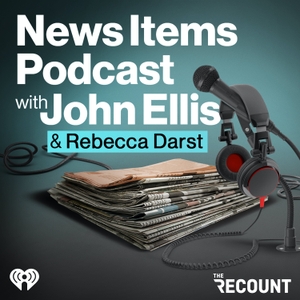 Science and tech headlines:
The FDA approves a controversial new medication for Alzheimer's — on a fast track — for the first time in nearly 20 years. 
NOAA registers another record high for carbon dioxide levels in the atmosphere.
News items:
FBI Director Christopher Wray tells The Wall Street Journal that the agency is investigating around 100 ransomware attacks. John and Rebecca discuss the political implications of continued hacks on the Biden administration.
The Senate is nearly certain to pass a bipartisan bill that The New York Times calls "the most expansive industrial policy legislation in U.S. history." Rebecca explains why she's all for it.
The Republican Party is at war with itself in Idaho, and its most extreme elements may win. John breaks down the dynamics at play in the potato state.
Germany's ruling center party, the Christian Democratic Union, beat the neo-Nazi-linked Alternative for Germany in the eastern state of Saxony-Anhalt. John and Rebecca discuss how the win affects both parties — and others in Germany ahead of the country's federal election in September.
Learn more about your ad-choices at https://www.iheartpodcastnetwork.com