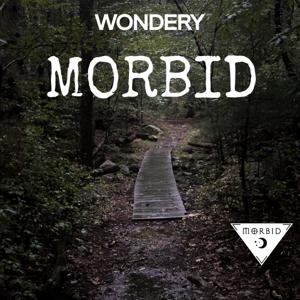 Episode 309: The Wonderland Murders Part 1
03.26.2022 - By Morbid
The Wonderland Murders, or The Four on the Floor case is a case from the old days of Hollywood. It's not the kind of old Hollywood case that Ash usually delivers, this one instead is a totally different take. The Wonderland Gang was made up of a group of people you definitely would not want to mess with, however one of the key players in this case, John Holmes did just that. He got on the bad side of the gang and had to come up with a way to get back in their good graces. Unfortunately that plan would lead to one of the most gruesome mass murders the police had seen since the Tate-LaBianca murders.
Pre-Order The Butcher and the Wren: COME AND GET IT! 
Check out our next virtual live event The Dapper and the Flapper  
Article mentioned during the episode: The Devil and John Holmes 
As always, thank you to our sponsors:
HelloFresh: Get sixteen free meals, plus three gifts, with code morbid16 at HELLOFRESH.com/morbid16
Honey: Get Honey for FREE at Join Honey.com/MORBID
Athena Club: Sign up today and you'll get 20% off your first order! Just go to
Athena Club.com and use promo code MTC
Scribd: Go to try.scribd.com/MATCP to get your first two months for less than $1
Good RX: Go to GoodRX.com/morbid for simple, smart savings on your
prescriptions!
Article: Article is offering our listeners 50$ off their first purchase of $100 or more. Visit Artice.com/morbid and the discount will be automatically applied at checkout!
See Privacy Policy at https://art19.com/privacy and California Privacy Notice at https://art19.com/privacy#do-not-sell-my-info.