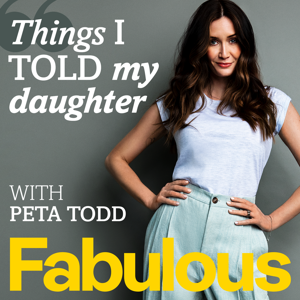 Things I Told My Daughter
By Fabulous
What's Things I Told My Daughter about?
We're a nation that's obsessed with celebs, and the more private they are, the more we want to know!
I'm Peta Todd and every week in Fabulous Magazine we talk to our most-loved female celebrities, whether it's about fashion, beauty or more personal matters. Now I'm going one step further with this series of intimate and tell-all conversations.
Our families are the people that make us who we are, for better or worse, and in this show I've been lucky enough to talk to the mums and daughters about the relationships behind their fame.
This episode is brought to you by Fabulous Magazine and produced by Anya Pearce and Leigh Meyer. To discover more of our award winning journalism visit https://www.thesun.co.uk/fabulous/ Hosted on Acast. See acast.com/privacy for more information.