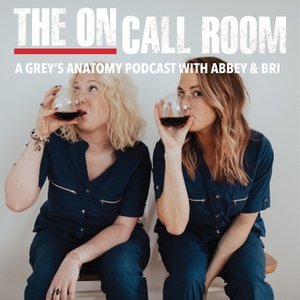 Today is baby shower day! Mark and Arizona throw Callie a baby shower, fixed with onesie making and scrapbooking stations.
Avery and Lexie are official...in fact they are official everywhere they go, couch, laundry room, and on call room included.
Richard wants Adele on Derek's trial, unfortunately she has not progressed enough to be on it. Adele realizes she has Alzheimer's and it is a scene that GUTS us.
If you are only interested in Grey's content hit play at: 28:35.
SPONSORS:
www.thisisaday.com
Use code THEONCALLROOM to get 20% off your first purchase!
________________________________________________
Become a sustaining member and cohost the show! Follow the link below:
www.patreon.com/theoncallroom