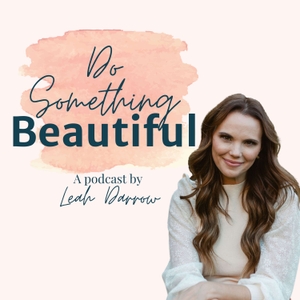 Miracles happen every day... Ricky's back on the podcast! And there's never a dull moment.
Leah and Ricky answer some listener questions, providing lots of great free insights about preparing for marriage (even if you're not dating).
If you didn't hear Leah and Ricky's original episode where they share the story of how they met (and go on some good tangents), go listen now!
You can support the Do Something Beautiful Podcast NOW on Patreon: https://www.patreon.com/leahdarrow. Help us create great content that you want to hear!
Come join us inside Lux U! Finally find a great community, join other women and a great chaplain in daily prayer, learn great Catholic content, and become the leader you were made to be. Choose your plan and come hang out with us! Sign up here! Support the show (http://www.patreon.com/leahdarrow)