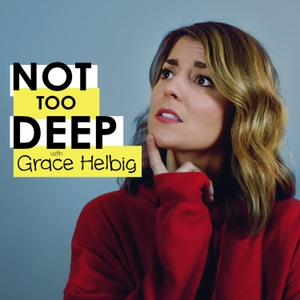 Actor and comedian Thomas Middleditch is a man of many stories. He shared about how he illegally immigrated to the US from Canada, having a viral McDonald's video, and his brief but eventful stint working on a cruise ship. He discussed his friendship with Patrick Stewart, The Shakespeare Improvised Company, and his tour with Ben Schwartz, creatively named "Middleditch & Schwartz." He also shared reactions he gets from his HBO Series "Silicon Valley," and the time he was a spy on "The Bachelor."
- Follow Thomas:
- Instagram https://www.instagram.com/tombini/
- Middleditch & Schwartz Tour  https://www.middleditchandschwartz.com/
- Come to our live show with special guest Dean Unglert in Los Angeles on April 26!  Check out our website www.nottoodeep.com for details!
- Subscribe to our new YouTube Channel! https://goo.gl/kLBnSu
- This episode is brought to you by our wonderful sponsor- Squarespace, Freshly, Harlequin's "The Black Witch," and Talkspace. Please support them for helping keep this show free.
See omnystudio.com/policies/listener for privacy information.