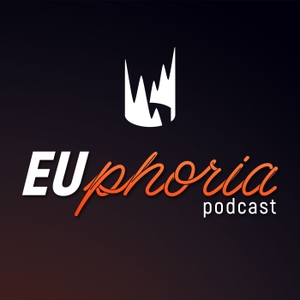 Time for Playoffs (ft. G2 Jankos) | EUphoria Season 6 Episode 9
08.20.2020 - By EUphoria Podcast
SK, S04, FNC, G2, MAD, and RGE start their climb towards the LEC Summer 2020 this week, and G2's Jankos joins the podcast to talk through how G2 is prepping for the games and offer his thoughts on the other teams he will be facing.
You can find Drakos' and Frosk's Playoff Predictions on twitter, here: https://twitter.com/LEC/status/1296387581505142784
Producer's Note: Looks like we were so excited to be back, that we misnumbered this as Episode 9 instead of Episode 8 during recording. Don't worry, you haven't missed anything!
EUphoria releases on Thursdays at 12pm CET; we're available on Apple Podcasts, Soundcloud, Spotify, Youtube, and more.
Skip around to your favorite parts:
Show Open
→ 00:00 - Introduction
→ 00:45 - We released a rap battle!
→ 03:09 - The S04 Miracle Run
→ 06:38 - Eulogies for the Lost Teams
→ 07:13 - Non-scripted That's F*****g Dumb, Producer Panics
→ 07:37 - That's ASMR Dumb, ft. Froskurinn
→ 08:57 - The Eulogies Continue
→ 14:29 - Love for Caedrel and LEC's Writer, Even
Jankos Interview
→ 15:15 - Welcome, Jankos!
→ 18:50 - Struggles with the Meta
→ 27:36 - Comfort on a patch
→ 35:56 - Jankos' Thoughts on Playoff Teams
→ 42:06 - Twitter Questions
Conclusion
→ 48:09 - Thoughts on Jankos Interview
→ 50:37 - Drakos' Playoff Predictions
→ 55:18 - Froskurinn's Playoff Predictions