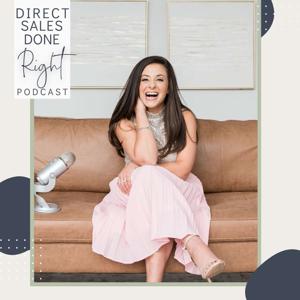 Episode 168: 5 Time Saving Tips For The Goal-Oriented Entrepreneur
06.02.2022 - By Make Chic Happen
Join us today as Melanie and Katy chat with Morgan Butler, a 9 Star Diamond 2x Elite Health and Fitness Coach from North Carolina. Morgan has been a Beachbody Coach for 4 years and also launched her new business, "Your Coach Bestie" in the Fall of 2021. Morgan has walked through everything from her job in Corporate Sales at a Fortune 500 company to a stay-at-home-mom to her two beautiful babies. She has dreamed of bigger things for her family and that's what led her to start not only a successful direct sales business, but also to launch "Your Coach Bestie."
Listen as Melanie and Katy talk with Morgan about the challenges of building a direct sales business, how to overcome the ever-looming 'mom guilt" and what it takes to truly manage your time as a working mom. You can feel the sparks fly as these three business besties get deep about all things direct sales and business building. You're going to walk away on fire for your business goals after listening to this episode!
You can find Morgan on IG @coachmorganbutler or at www.yourcoachbestie.com
Make Chic Happen Podcast listeners get 20% off first month subscriptions to Your Coach Bestie! Email [email protected] with the code "MAKECHICHAPPEN20" and we will get you set up!
Follow along with Melanie and Katy on Instagram @chicinfluencer and @makechichappenpodcast for valuable business content and inspiration!