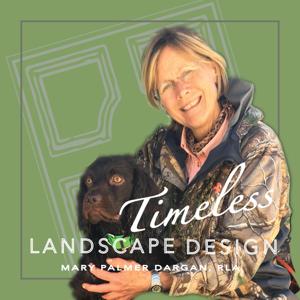 Timeless Landscape Design
By Mary Palmer Dargan
What's Timeless Landscape Design about?
Timeless landscape design for healthy & vibrant living. Wellness garden design supports you w/ the 8 key components of lifelong landscape design.
Plus: Essential Oils :Nancy DiMao & Sprouting Nutrition: Linda Frees of Hippocrates Health Institute.
Sprouting for Health : Sprout Guru Rita
Hip & Cool plants. Veggie Garden Magic. Holistix Treatment Center & Tricky Places.