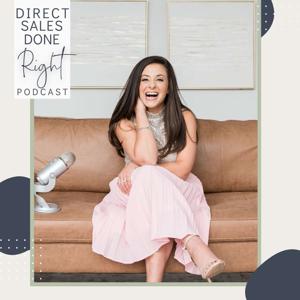 Episode 142: 5 Tips to Creating a Healthy Holiday Hustle
12.02.2021 - By Make Chic Happen
This week, we are giving you all the tips to creating a healthy holiday hustle!⁠
⁠
The holidays can be so busy and demanding. You may feel like you're being pulled in every different direction. You're wearing way too many hats, and it's hard to keep up. ⁠
⁠
We get it! We've been there where every holiday season, it was hard to feel fully present. There were so many demands, and it was hard to find peace.⁠
⁠
During this holiday season, we are encouraging you to take care of YOU! Find your joy, gratitude, peace and be fully present this year. We are rooting for YOU!
⁠
In this episode, you'll learn:⁠
⁠
-Scheduling your joy first actually fuels your excitement and creativity in your business. ⁠
-Acknowledging deadlines and goals beforehand keeps you on the offense. Block out time on your calendar! ⁠
-Be strategic and start scheduling out your content ahead of time. ⁠
-Evaluate every request for your time and measure it against the goals you have set for yourself.⁠
⁠
And most importantly:⁠
-Who you are becoming is so much more important than what you are achieving. Be grateful for the journey! ⁠
To purchase the Make Chic Happen Planner, click here: shop.chicinfluencer.com/products/make-chic-happen-planner-3rd-edition
⁠