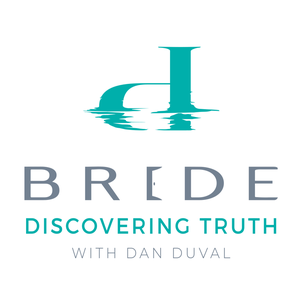 Welcome to our show Todd Talks with BRIDE Ministries' Senior Leader, Todd Edwards. This episode will be featuring the series Encountering Zion. In this show, Todd is going to uncover the root of freemasonry with Psalm 54.
In this study, Todd exposes freemasonry and the daughters of Zion, which are Jerusalem and the cities of Judah. The parallel is that Zion is a city to be inhabited in the spirit and her daughter, Jerusalem, to be like Zion, inhabited on the earth. His will be done in heaven as on earth. Which means that Zion on earth will not be birthed until the last days.
You will receive revelation as you listen about the heritage of the servants of YHWH and Zion having a covenant of peace. Keep in mind that the freemasonic teachings keep going back to Solomon's Temple.
This is NOT a study about Political Zionism. Todd Talks episodes are meant to engage the hearts, souls, and spirits of those who listen. This will be an extremely insightful and exciting show that you will not want to miss!
Follow Along with Todd Talks:
Key scriptures to follow along: Isaiah 54:17, Isaiah 54:10, Isaiah 54:1, Isaiah 49, Isaiah 54:2-4, 2 Samuel 5:7-10, 1 Chronicles 11:5, 1 Kings 8:1, Zechariah 14:3-4, Isaiah 1:8, 21, 26-27, Isaiah 3:16 & 25-26, Isaiah 4:2-4, Isaiah 10:32, Isaiah 40, Isiah 62, revelation 18:17-18, Psalm 48:1-2, Isaiah 14:13, Isaiah 54:4-, Isaiah 62:1 & 4, Genesis 30:23, Genesis 38, 2 Samuel, Jeremiah 11:9-19, Isaiah 54:5-10, Numbers 25:11-15, Psalm 2, Isaiah 14, Isaiah 54:11-13 & 15-17, Isaiah 61:1-2, and 1 Kings 3:8-9.
More from Todd:
Join Todd Edwards' every other Saturday at 10 AM CST.