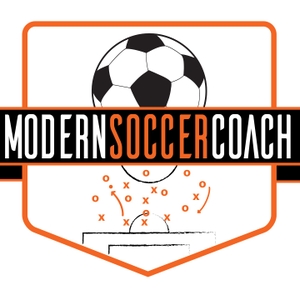 Gary is joined by current Bristol City Women FC (FAWSL) GK Coach, Tony Elliott. Tony has a vast range of experiences as a coach as a player, also with @ngland Blind Football GK Coach, and as FA National Futsal Goalkeeper Coach Developer. He is author of the book, 'A Modern Approach To Goalkeeping'
Tony tackles the challenges of not just incorporating goalkeepers in training sessions, but also in the environment itself. He covers:
- Creating both camaraderie and competition between starters and backups
- Role of GK coach during the game
- Who should pick the starting GK?
- How would you hire a GK coach?
- If he was Sarri, how would he deal with Kepa incident?
- What can we learn from other sports?
And much, much more!!
COACHES: October's monthly webinar is now available on the Modern Soccer Coach Community Platform. In the 45 video session, Gary takes an in-depth look at 'Breaking Down a Low block', and pinpoints 10 ways that a coach can play against a team who "parks the bus" including tactical analysis, session ideas, and a discussion on player development.
The monthly webinars are FREE to all MSC Community Platform Members. It's easy to register and once you do, you will receive a free 14 day trial to check it out… after that it's only $6 a month and you get access to the monthly webinars, weekly content and discussions, along with over 250 video training exercises on there.
Please check it out:
www.modernsoccercoach.com/community