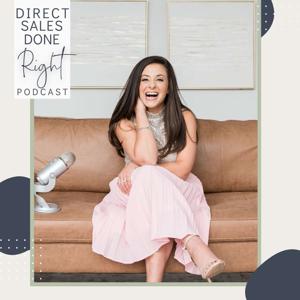 Lindsay Pinchuk, founder of The Bump Club and Lindsay Pinchuk Marketing + Consulting joins Melanie and Katy to talk all things entrepreneurship!  Listen as these three powerhouses discuss how to start a business with no budget and from ground zero.  You'll hear them talk about the top 5 tips that Lindsay has for business owners, as well as when you know it's time to leave a job or business to begin again.  This is an extremely motivating show that is going to bring clarity, vision and next steps to both the budding entrepreneur and the seasoned business owner.
You can follow Lindsay on IG @lindsaypinchuk and also find her on https://www.lindsaypinchuk.com.  Lindsay also has a podcast that is available on Apple, Spotify and Google Podcasts titled, "FoundHer" where she drops two episodes a week!
If you yourself are looking for a community of entrepreneurs to mix and mingle with, look no farther than the Chic Community!  Our enrollment window is currently OPEN and we only do this a few times a year, so you're not going to want to miss out on this opportunity. 
Through the community you receive not only a private and exclusive group to meet other like-minded business owners, but you also receive 3 LIVE trainings and 1 LIVE Q+A a month with Melanie Mitro and Katy Ursta of Chic Influencer.  We currently have a $30 off coupon for Annual Membership Enrollments that is good through the 23rd of May!  Use the code SAVE30NOW2022 at checkout.  Click here for more details on all the perks of a Chic Community Membership: https://chicinfluencer.com/membership/
Follow along with Melanie and Katy on Instagram @chicinfluencer and @makechichappenpodcast