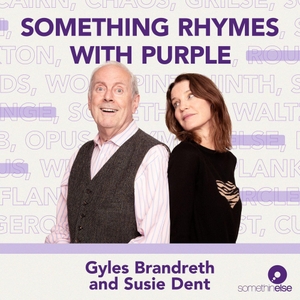 Calling all cruciverbalists! Susie and Gyles have a treat in store for you as they deep-dive into the most popular word game around: the Crossword. 
Since its creation 108 years ago, the crossword has transfixed millions on both sides of the Atlantic and the charm of this game has worked its way into literature, fashion, film - even the Royals are known to be fans! 
In today's episode, come be a sleuth(hound) and see if you can outwit Topsy Turvy Roast Mules or a kissing monkey as our very own hosts go head-to-head with the most devilish cryptic clues around. Will an anagram, an envelopment or a web developer be enough to catch either of our two superb wordsmith hosts out?
A Somethin' Else production.
If you have a crossword clue that would baffle Torquemada himself, then Gyles and Susie want to hear it! Please email [email protected]
Trio 
Explaterate - To talk continuously without stopping
Nyctalopia - Poor vision in low light
Nuppence - To have no money
Learn more about your ad choices. Visit megaphone.fm/adchoices