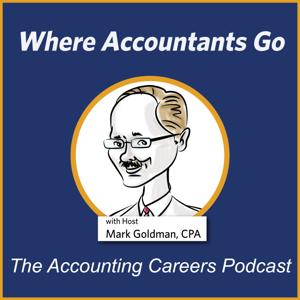 Tracy Coenen of Sequence Inc, a Chicago-based forensic accounting specialty firm, joined us for this episode of Where Accountants Go, the Accounting Careers Podcast.
Tracy always knew she wanted to be involved with investigations and the criminal justice system.  In fact, early in her life she dreamed of being a Prison Warden!  However, after taking a class in financial crime investigation, she realized that she enjoyed the analysis that comes with such an investigation, and decided to pursue a career investigating financial crimes.  She continued with her Criminology major in school, but also got her MBA with enough hours to sit for the CPA exam.  She passed the exam, spent a short time at Arthur Andersen, then a few years at a small forensic accounting firm, and then decided to launch her own business – Sequence Inc.
For the past 20 years, Tracy has operated her company basically as a solo entrepreneur, with the exception of a short time earlier on that she talks about in the interview.  She chooses to keep the firm small from a team standpoint because it allows her to focus on the activities that she most enjoys – digging into the details and doing the investigation itself.
Another valuable portion of this episode is our discussion of what it takes to be a good expert witness in trials.  Tracy has well-developed skills in that area, and shares some of her insights into that role in this interview.  It's definitely something you don't want to miss.
If you enjoy this episode, please also check out:  Kelly Richmond-Pope and Fred Olivares
To listen in on this podcast episode with Tracy Coenen, please use the player below: