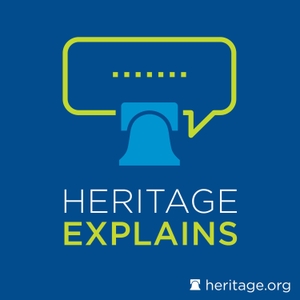 1.9 Trillion Reason the COVID 'Relief' Package Is a Disaster
03.15.2021 - By Heritage Explains
This week the $1.9 trillion "American Rescue Plan" was passed. Yet only a paltry 9% (or less) of the stimulus will be spent on actual public health measures. Rather, it is a wish list of the left's pet projects that has very little to do with reducing the spread of the virus. On this episode, Heritage Budget expert David Ditch breaks down the monstrous spending package, gives us insight as the where the money will actually go, and explains the disaster this is for the future of America.
Show Notes:
Joe Biden's Coronavirus Stimulus Bill: A $1.9 Trillion Disaster
5 Reasons To Avoid Another Big COVID-19 Package
5 Charts Show Why Congress Must Stop Adding to National Debt
See acast.com/privacy for privacy and opt-out information.