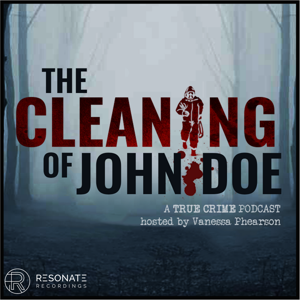 A woman's son dies in her home and her illness prevents her from noticing. What is left behind is too much for one individual and he hangs up his bio-suit for good. Few last long in the crime scene cleaning business and in this episode of The Cleaning of John Doe, you'll hear just how much this industry can throw at you.
Mixed, mastered and produced by ResonateRecordings.com
Have a question for us? Call us now at (818) 850-2439 and we'll take up your question on a Q & A episode! Don't be shy - we want to hear from you!!
Get social with us! Facebook: https://www.facebook.com/TheCleaningofJohnDoe/ Twitter: https://twitter.com/JohnDoePodcast Mailing List: http://thecleaningofjohndoe.com (the bottom of any page other than the home page)
Sponsors:
Getthewatch.net PROMO CODE: JOHN