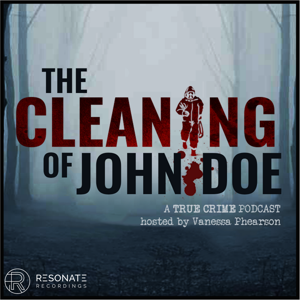 What do you get when you combine a 3-story house in a remote mountain community, a dead body that went undiscovered for 6 months? You get this next episode of The Cleaning of John Doe. Listen as Vanessa tells you about arguably the biggest decomp she's ever cleaned. You'll also hear of how one guy almost managed to end her career in one fell swoop...
Mixed, mastered and produced by ResonateRecordings.com
Have a question for us? Call us now at (818) 850-2439 and we'll take up your question on a Q & A episode! Don't be shy - we want to hear from you!!
Get social with us!
Facebook: https://www.facebook.com/TheCleaningofJohnDoe/
Twitter: https://twitter.com/JohnDoePodcast
Mailing List: http://thecleaningofjohndoe.com (the bottom of any page other than the home page)
Sponsors:
Getthewatch.net PROMO CODE: JOHN