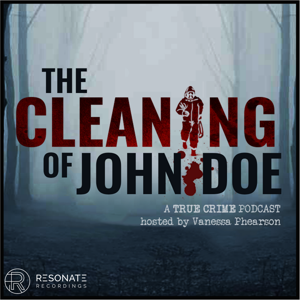 The Cleaning of John Doe's true crime cleaning podcast continues. Your host Vanessa Phearson takes you along on her journey cleaning up the aftermath of some of the most brutal, heartbreaking and shocking crime scenes a crime scene cleaner can face.
This episode covers an alcohol-fueled argument that turns deadly when one man murders a mother of 7 in front of a shocked audience. But the tale doesn't end there, when the murderer turns his weapon on himself. Any crime scene is tragic but this is one scene that was too tragic and left our host in question about her choice of career.
Mixed, mastered and produced by ResonateRecordings.com
Have a question for us? Call us now at (818) 850-2439 and we'll take up your question on a Q & A episode! Don't be shy - we want to hear from you!!
Get social with us!
Facebook: https://www.facebook.com/TheCleaningofJohnDoe/
Twitter: https://twitter.com/JohnDoePodcast
Mailing List: http://thecleaningofjohndoe.com (the bottom of any page other than the home page)