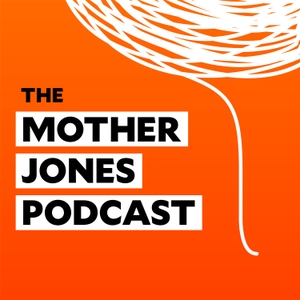 This week's presidential debate may be canceled, but debates are still roiling around kitchen tables, on social media, and in family iMessage groups. It's 2020 and opportunities for a fight are everywhere: Maybe you're having a hard time convincing your parents to take masks seriously; or you and that cousin who is deep into conspiracy theories spread on YouTube are battling on Facebook about the election; or your partner or spouse is being a bit nutty about quarantine restrictions—too rigid or too relaxed.
On today's show, Mother Jones Podcast host Jamilah King talks to a father and two of his adult sons about one of America's most fraught cultural battles: gun control. John Neal, 66, and his two sons Fisher, 36, and Tyler, 33, are all gun owners and avid hunters. But over the years, their views about gun control have evolved and, in some cases, diverged. The complexities of their views around guns are captured in One Shot One Kill​, a new documentary film directed by Nancy Schwartzman that follows the three men as they embark on a deer hunting trip in rural Tennessee, a deeply held family tradition that connects the Neal family to the beauty of the land and the tradition of hunting. The Neals joined the Mother Jones Podcast team to talk about the film, and how some of the biggest issues of 2020 are playing out in just one conservative-leaning family. They get into the 2020 presidential election, the personal costs of partisanship if you break away from the tribe, the fight for the Supreme Court, the future of the National Rifle Association, and how to fight the scourge of vigilantism—all packed into a lively, civil, and quite personal discussion about gun control. We didn't want you to miss this chance to eavesdrop on a conversation that's taking place inside a gun-loving family.
By capturing this intimate, cross-generational conversation, One Shot One Kill, produced by Chicken & Egg Pictures and co-presented by Mother Jones, portrays some of the nuance that can get lost in the national debate, as the men discuss which restrictions they support, and which bring them into conflict with their identities as sportsmen, environmental stewards, and, ultimately, with each other. Catch it at motherjones.com.