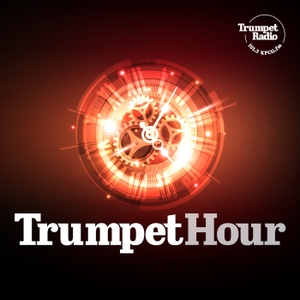 Trumpet Hour
By Philadelphia Church of God
What's Trumpet Hour about?
Trumpet Hour is the voice of the Trumpet newsmagazine. Your host is Joel Hilliker, the managing editor of the Philadelphia Trumpet and theTrumpet.com. Trumpet Hour features a range of subject matter with an emphasis on the most important world news: national and international affairs, global economics, politics, society and morality. Trumpet Hour also features segments intended to inform and inspire listeners with stories of remarkable people overcoming obstacles, facing urgent world problems, and searching for solutions. 
In each edition of Trumpet Hour, Hilliker sits down with Trumpet writers to bring you up to date on the latest developments in Europe, the Middle East, Asia, Anglo-America and beyond. Trumpet Hour goes behind the headlines to connect current events to their true meaning and their significance in your life. The program also brings you practical advice to improve your life, your family, your marriage and your physical, mental and spiritual health. Trumpet Hour brings you the most important information about your world and your life using one unique resource: the absolute truths of the Bible.
Trumpet Hour airs Wednesdays at 8 a.m and Fridays at 4 p.m. (Central Time). Wednesday's program features one-on-one interviews with Trumpet staff writers and featured guests, as well as answers to questions from Trumpet readers and listeners. Friday's Week in Review edition features a panel discussion focusing on the events of the week. Trumpet Hour airs on KPCG 101.3 FM in Edmond, Oklahoma, and online at KPCG.fm.