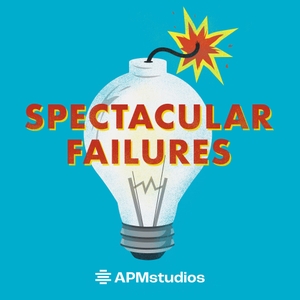 By the time the final dice were thrown, Trump's Atlantic City casino operations had gone bankrupt six times. Despite that, Trump won the long game.
You can follow Spectacular Failures on Twitter and Facebook using @failureshow. We're @failure_show on Instagram. Follow Lauren Ober on Twitter and Instagram at @oberandout.
Spectacular Failures is powered by you. Support the show with a donation at spectacularfailures.org/donate.