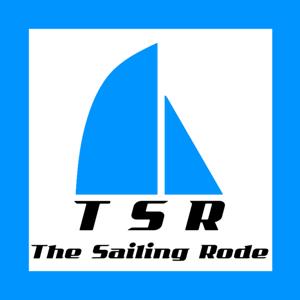 TSR 021 Building and Cruising a Wharram 38 Catamaran with The Gleda Project
04.28.2016 - By The Sailing Rode
In this episode, we talk with Neil Hawkesford from The Gleda
Project about building his Wharram 38 catamaran and beginning his
cruising life.  We have some sailing news.  And our
featured product will help you remove that corrosive salt residue
from your boat and trailer.
Intro News
We had a great weekend at the Tortuga Music
Festival on
Ft. Lauderdale Beach.
More videos soon on our YouTube
channel.
We got good news on our boat trailer repair and it looks like
our brakes will last another season!  Probably thanks to our
featured product this week, Salt Away.
Make sure to like The Sailing
Rode Facebook page to keep up with our latest cruising plans,
if you live in Florida we may be cruising in your area.
We are going to the America's Cup Races June
10-12 in Chicago!  Let us know if you plan to go.
The Interview - Neil Hawkesford - The Gleda
Project
Get a copy of Neil's book A
Foolish Voyage here.  It is a fantastic read.  Neil
tells the story of sailing the south coast of the UK in an 18 foot
sailboat.   You really feel that you are along for the
ride.  It will make you want to go back to your early 2o's and
go on a big adventure!
Go to Neil's web site The
Gleda Project to see all the details of him building his
Wharram 38 catamaran and his current cruising blog.  
Neil's catamaran build took eight years. In the interview, Neil
speaks about not just building a boat, but building his future
lifestyle.
For a female perspective on Gleda's adventures, go to his
partner Gail's blog Landgirl
Afloat.
Sailing News
NOAA
Tiny Boat Drones help Map Shallow Sea Floor
Three Men Rescued from Remote Pacific Island after Plane Sees Help
Sign on Beach
Modern Viking
Ship Crossing Atlantic
Kon Tiki II
Voyager Rescued off of Brazil
Product of the Week
Salt-Away - salt residue remover and motor flush
We use this product after every trip in salt water and it keeps
our boat, motor and trailer running and looking like new!
 
Amazon Store
Please use our Amazon Affiliate link or if
you are in Canada, use the Amazon.CA
affiliate for anything you buy on Amazon or look at over 90
items we have in our TSR Amazon store. 
We use all the items on our boat and include notes of why we like
them.  We also added over 40 sailing and cruising books we
recommend.  You pay the same low Amazon price and we get a
small commission.
Please help us Support Podcast
We need your help to spread the word about the Podcast. 
Please share the podcast with your sailing & cruising friends
and ask them to subscribe on iTunes or Stitcher.  You can send
them these links:
iPhone iTunes link: https://itunes.apple.com/us/podcast/the-sailing-rode/id1033604152
Android Stitcher link: http://www.stitcher.com/podcast/the-sailing-rode
It also helps when you share the podcast links on social media
and sailing forums.
Please like or follow us on Youtube,
Facebook,
Twitter, and
Instagram 
We will follow you too!
Remember to tag your Instagram sailing related pictures with
#thesailingrode
Send us your feedback on the show and any show topic ideas to
[email protected]
Patreon
If you enjoy the podcast, you can support us on our Patreon site
and get some special rewards. Check it out at this link:
https://www.patreon.com/TheSailingRode
How it works:  Patreon is designed for you to support your
favorite content creators.  You can support our podcast
creations by signing up for various levels of support.  You
can set a maximum monthly amount so if we release a lot of podcasts
in one month, you still only pay your maximum amount.  In
return, you get some rewards for your support.  It is kind of
like giving us a tip or buying us a drink after a good show.
Thanks for listening and all your support!  We wish
you fair winds and hope to see you on the water soon.
–  Steve & Brandy