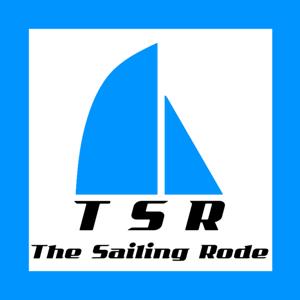 TSR 019 Buying a New Catamaran with Out Chasing Stars - Part 2
03.30.2016 - By The Sailing Rode
In this episode, we feature part two of our interview with Amy and David Alton from the Out Chasing Stars blog about equipping their new Foutaine Pajot Helia 44 Catamaran and boat and health insurance while cruising.
Intro News
We talk about our spring boat cleaning.  Lots of polishing and waxing.  See a couple of our favorite products below.
Listener email -Stephanie from Lake Ontario, NY sent some great product recommendations that we have added to our Amazon store,  just look for the listener recommendations area.
We plan to release the final Miami Boat Show video this week, check out our YouTube channel.
Cruising Outpost Magazine is providing a one year subscription for us to give away to one of out listeners.  To enter, just subscribe to one or all of our social media sites, Youtube, Facebook, Twitter, and Instagram.   We will pick a subscriber on April 8th.
Meet up with us the weekend of April 1st (Brandy's Bday weekend!) at Captain Hirams in Sebastian, FL (map) 
We will also be at the Tortuga Music Festival April 15-17 at Ft. Lauderdale Beach.   We will also be meeting with friends at the Bahia Mar Marina across the street from the festival
Interview - Part 2 with Out Chasing Stars
Their boat, Starry Horizons, a Fountaine Pajot Helia 44
Check out their blog, Out Chasing Stars and their YouTube channel to follow their cruising adventures.   They just transited the Panama Canal and made a passage to the Galapagos.
Sailing News
UK Reseach Ship Naming Contest, "Boaty McBoatface" leading favorite
Students Track Model Sailboat Across the Atlantic  track the boats online here
Ex-Google CEO Pays $4.75 for Boat Slip
Cool Video of Global Ship Traffic via Satellite and AIS
Product of the Week
Our favorite marine polish and wax:
Meguiar's M4965 Marine/RV Fiberglass Restoration System
 
Woody Wax is great for treating your decks and non-skid to repel dirt.
Book Review:  Things I Wish I'd Known Before I Started Sailing by John Vigor
This book is loaded with great sailing, cruising, and boat maintenance tips  
Amazon Store
Please use our Amazon Affiliate link or if you are in Canada, use the Amazon.CA affiliate for anything you buy on Amazon or look at over 90 items we have in our TSR Amazon store.  We use all the items on our boat and include notes of why we like them.  We also added over 40 sailing and cruising books we recommend.  You pay the same low Amazon price and we get a small commission.
Please help us Support Podcast
We need your help to spread the word about the Podcast.  Please share the podcast with your sailing & cruising friends and ask them to subscribe on iTunes or Stitcher.  You can send them these links:
iPhone iTunes link: https://itunes.apple.com/us/podcast/the-sailing-rode/id1033604152
Android Stitcher link: http://www.stitcher.com/podcast/the-sailing-rode
It also helps when you share the podcast links on social media and sailing forums.
Please like or follow us on Youtube, Facebook, Twitter, and Instagram  We will follow you too!
Remember to tag your Instagram sailing related pictures with #thesailingrode
Send us your feedback on the show and any show topic ideas to [email protected]
Patreon
If you enjoy the podcast, you can support us on our Patreon site and get some special rewards. Check it out at this link:
https://www.patreon.com/TheSailingRode
How it works:  Patreon is designed for you to support your favorite content creators.  You can support our podcast creations by signing up for various levels of support.  You can set a maximum monthly amount so if we release a lot of podcasts in one month, you still only pay your maximum amount.  In return, you get some rewards for your support.  It is kind of like giving us a tip or buying us a drink after a good show.
Thanks for listening and all your support!  We wish you fair winds and hope to see you on the water soon.
–  Steve & Brandy