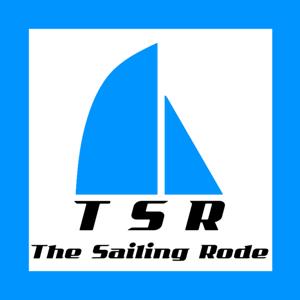 TSR 018 Buying a New Catamaran with Out Chasing Stars - Part 1
03.23.2016 - By The Sailing Rode
In this episode, we feature part one of our interview with Amy and David Alton from the Out Chasing Stars blog about their decision to go cruising and the purchase of a new Foutaine Pajot Helia 44 Catamaran.
Intro News
We released new YouTube videos!  Miami Strictly Sail Show Part 2, Hunter 50 Boat Tour, Mantus Anchors Product Overview
Check out some of Mantus other products:  Dinghy Anchor, Universal Deck Key, LED Light
Show Notes on Iphone - reminder that you can easily access all of the links in the show notes by hitting the three dots next to the show name in the iphone podcast application, then pick Full Show Description.  This allows you to look at non-audio links while listening to the show!
Florida Anchoring Ban -  Keep up with all the news on the Florida anchoring ban legislation at the Seven Seas Cruising Association.   Beware, this could create a precedent that could spread to other cruising areas.
Cruising Outpost Magazine is providing a one year subscription for us to give away to one of out listeners.  To enter, just subscribe to one or all of our social media sites, Youtube, Facebook, Twitter, and Instagram.   We will pick a subscriber on April 8th.
Meet up with us the weekend of April 1st (Brandy's Bday weekend!) at Captain Hirams in Sebastian, FL (map) 
We will also be at the Tortuga Music Festival April 15-17 at Ft. Lauderdale Beach.   We will also be meeting with friends at the Bahia Mar Marina across the street from the festival
Interview - Part 1 with Out Chasing Stars
Their boat, Starry Horizons, a Fountaine Pajot Helia 44
Cool video of their boat being trucked from the factory in France to the coast
Sailing News
SailX Virtual Sailing World Championship
Hell on the High Seas reality TV show for charity
Hugo Boss kite surfing stunt of the top of the mast of a IMOCA 60, also has links at bottom of article to keel walk and mast walk stunts
Man swims seven hours to safety after being knocked off sailboat
Product of the Week
Cape Hatteras Chafe Guards - approx. $17 on Amazon
We use these to keep our anchor rode from chafing, they work great!
 
Amazon Store
Please use our Amazon Affiliate link or if you are in Canada, use the Amazon.CA affiliate for anything you buy on Amazon or look at over 90 items we have in our TSR Amazon store.  We use all the items on our boat and include notes of why we like them.  We also added over 40 sailing and cruising books we recommend.  You pay the same low Amazon price and we get a small commission.
Please help us Support Podcast
We need your help to spread the word about the Podcast.  Please share the podcast with your sailing & cruising friends and ask them to subscribe on iTunes or Stitcher.  You can send them these links:
iPhone iTunes link: https://itunes.apple.com/us/podcast/the-sailing-rode/id1033604152
Android Stitcher link: http://www.stitcher.com/podcast/the-sailing-rode
It also helps when you share the podcast links on social media and sailing forums.
Please like or follow us on Youtube, Facebook, Twitter, and Instagram  We will follow you too!
Remember to tag your Instagram sailing related pictures with #thesailingrode
Send us your feedback on the show and any show topic ideas to [email protected]
Patreon
If you enjoy the podcast, you can support us on our Patreon site and get some special rewards. Check it out at this link:
https://www.patreon.com/TheSailingRode
How it works:  Patreon is designed for you to support your favorite content creators.  We make podcasts and videos about sailing and you can help support our creations by signing up for various levels of support.  You can set a maximum monthly amount so if we release a lot of podcasts in one month, you still only pay your maximum amount.  In return, you get some rewards for your support.  It is kind of like giving us a tip or buying us a drink after a good show.
Thanks for listening and all your support!  We wish you fair winds and hope to see you on the water soon.
–  Steve & Brandy
 
The Sailing Rode Sailing Podcast