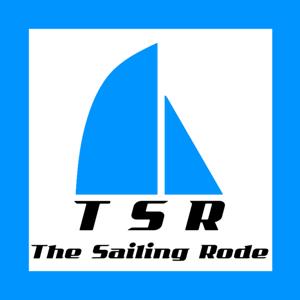 TSR 012 Catamaran vs. Monohull with Zero to Cruising
12.18.2015 - By The Sailing Rode
Show Notes
In this episode of The Sailing Rode Podcast we talk with Mike and Rebecca Sweeney about their transition from a catamaran to a monohull.
Interview
Check out their cruising blog with over 2000 posts!  http://www.zerotocruising.com/
Buy their previous cruising PDQ 32 catamaran - ZTC is for Sale! http://www.zerotocruising.com/pdq-32-for-sale/
Check out Rebecca's boat workout site:  StrengthPlus!  http://www.strengthplus.ca/
 
Kettlebell workout on a boatGrab your kettlebell and try these exercises for a full-body workout!
Last Minute Christmas Gifts for Sailors
Magazines!
Cruising Outpost - a great magazine about the cruising lifestyle
Good Ole Boat - great magazine out loving slightly used good ole boats
Wooden Boat - A beautiful magazine that will make you fall in love with wooden boats
Practical Sailor - The consumer guide for sailing
Attainable Adventure Cruising - becoming the ultimate cruising guide and the Adventure 40 is a cool boat design to check out
Sailing Stories
Sailing is a Sport and Deserves your Respect by Andrew Mather, The Stanford Daily
French cup skipper nearly loses foot in sailing accident
Please help us Support Podcast
We need your help to spread the word about the Podcast.  Please share the podcast with your sailing friends and ask them to subscribe on iTunes or Stitcher.  You can send them these links:
iPhone iTunes link: https://itunes.apple.com/us/podcast/the-sailing-rode/id1033604152
Android Stitcher link: http://www.stitcher.com/podcast/the-sailing-rode
It also helps when you share the podcast links on social media and sailing forums.
Patreon
If you enjoy the podcast, please consider supporting us through our Patreon site.  Your support helps cover the cost to produce the podcast and provides resources to help us deliver new kinds of content.  Check it out at this link:
https://www.patreon.com/TheSailingRode
How it works:  Patreon is designed for content creators, like us.  We make podcasts and videos about sailing and you can help support our creations by signing up for a small fee per podcast.  You can set a maximum monthly amount so if we release a lot of podcasts in one month, you still only pay your maximum amount.  It is kind of like giving us a tip or buying us a drink after a good show.
Please use our Amazon Affiliate link for anything you buy on Amazon or look at over 90 items we have in our TSR Amazon store.  We use all the items on our boat and include notes of why we like them.  We also added over 40 great sailing and cruising books we recommend.  You pay the same low Amazon price and we get a small commission.
Please like or follow us on Youtube, Facebook, Twitter, and Instagram  We will follow you too!
Send us your feedback on the show and any show topic ideas to [email protected]
We wish you fair winds and hope to see you on the water soon.
Thanks for listening!   –  Steve & Brandy
The Sailing Rode Sailing Podcast