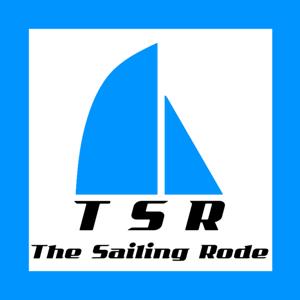 It's the Christmas Special of The Sailing Rode Podcast and our gift to you is a collection of Christmas sailing stories.
You can also listen to the show by searching for The Sailing Rode on iTunes Podcasts or at the following links:
iPhone iTunes link Android Stitcher link
Intro Chat
Check out our Facebook page for pictures of us and the boat in the holiday boat parade
Here is the Dude Ranch we are taking the boat to for our New Year Celebration
Another great last minute Christmas Gift is the Audio Sailing Lessons from our friend Franz at The Sailing the Mediterranean Podcast.  Franz also created ASA101, ASA103 & ASA104 lessons, that can be downloaded instantly.  Click here to see all of the ASA lesson packages
Send us your sailing Christmas stories and we can start preparing for next year!  Also send us pictures of your boat decorated up for Christmas.  [email protected]
 
Christmas Sailing Stories
 
Santa / St. Nicolas Sailing Story
I Saw Three Ships Come Sailing In  Thank you to  Matt Norris & The Moon for allowing us to play their version on the show.  Check out and buy their music.
Christmas at Sea by Robert Louis Stevenson
Thank you to Tom Lewis for allowing us to play his song of the poem on the show.  Check out and buy his music here.
Christmas at Sea
The sheets were frozen hard, and they cut the naked hand; The decks were like a slide, where a seaman scarce could stand; The wind was a nor'wester, blowing squally off the sea; And cliffs and spouting breakers were the only things a-lee.
They heard the surf a-roaring before the break of day; But 'twas only with the peep of light we saw how ill we lay. We tumbled every hand on deck instanter, with a shout, And we gave her the maintops'l, and stood by to go about. Advertisement
All day we tacked and tacked between the South Head and the North; All day we hauled the frozen sheets, and got no further forth; All day as cold as charity, in bitter pain and dread, For very life and nature we tacked from head to head.
We gave the South a wider berth, for there the tide race roared; But every tack we made we brought the North Head close aboard: So's we saw the cliffs and houses, and the breakers running high, And the coastguard in his garden, with his glass against his eye.
The frost was on the village roofs as white as ocean foam; The good red fires were burning bright in every 'long-shore home; The windows sparkled clear, and the chimneys volleyed out; And I vow we sniffed the victuals as the vessel went about.
The bells upon the church were rung with a mighty jovial cheer; For it's just that I should tell you how (of all days in the year) This day of our adversity was blessèd Christmas morn, And the house above the coastguard's was the house where I was born.
O well I saw the pleasant room, the pleasant faces there, My mother's silver spectacles, my father's silver hair; And well I saw the firelight, like a flight of homely elves, Go dancing round the china plates that stand upon the shelves.
And well I knew the talk they had, the talk that was of me, Of the shadow on the household and the son that went to sea; And O the wicked fool I seemed, in every kind of way, To be here and hauling frozen ropes on blessèd Christmas Day.
They lit the high sea-light, and the dark began to fall. 'All hands to loose top gallant sails,' I heard the captain call. 'By the Lord, she'll never stand it,' our first mate, Jackson, cried. … 'It's the one way or the other, Mr. Jackson,' he replied.
She staggered to her bearings, but the sails were new and good, And the ship smelt up to windward just as though she understood. As the winter's day was ending, in the entry of the night, We cleared the weary headland, and passed below the light.
And they heaved a mighty breath, every soul on board but me, As they saw her nose again pointing handsome out to sea; But all that I could think of, in the darkness and the cold, Was just that I was leaving home and my folks were growing old.
 
Jeremy Brown and Jeannie Teal by Gordon Bok- Buy it on Amazon
or join Amazon Prime and listen to it via Prime Music streaming:
Join Amazon Prime Music - The Only Music Streaming Service with Free 2-day Shipping - 30-day Free Trial
Try Amazon Prime 30-Day Free Trial, Get Free 2 day Shipping and Watch Thousands of Movies and TV Shows, also includes Amazon Music Streaming
Shop Amazon - Give the Gift of Amazon Prime to Fellow Sailor
Please help us Support Podcast
We need your help to spread the word about the Podcast.  Please share the podcast with your sailing & cruising friends and ask them to subscribe on iTunes or Stitcher.  You can send them these links:
iPhone iTunes link: https://itunes.apple.com/us/podcast/the-sailing-rode/id1033604152
Android Stitcher link: http://www.stitcher.com/podcast/the-sailing-rode
It also helps when you share the podcast links on social media and sailing forums.
Patreon
If you enjoy the podcast, you can also support us on our Patreon site and get some special rewards. Check it out at this link:
https://www.patreon.com/TheSailingRode
How it works:  Patreon is designed for content creators, like us.  We make podcasts and videos about sailing and you can help support our creations by signing up for a small fee per podcast.  You can set a maximum monthly amount so if we release a lot of podcasts in one month, you still only pay your maximum amount.  It is kind of like giving us a tip or buying us a drink after a good show.
Amazon Store
Please use our Amazon Affiliate link for anything you buy on Amazon or look at over 90 items we have in our TSR Amazon store.  We use all the items on our boat and include notes of why we like them.  We also added over 40 sailing and cruising books we recommend.  You pay the same low Amazon price and we get a small commission.
Please like or follow us on Youtube, Facebook, Twitter, and Instagram  We will follow you too!
Send us your feedback on the show and any show topic ideas to [email protected]
We wish you fair winds and hope to see you on the water soon.
Thanks for listening!   –  Steve & Brandy
The Sailing Rode Sailing Podcast
Music Credits:
 
Santa Claus is coming to town 2.0(Ska One man band cover) by Skafur is licensed under a Creative Commons
 
I Saw Three Ships - Music ⓒ - Audionautix
O Christmas Tree (O Tannembaum) by Juan Pablo Bello is licensed under a Creative Commons Licence.