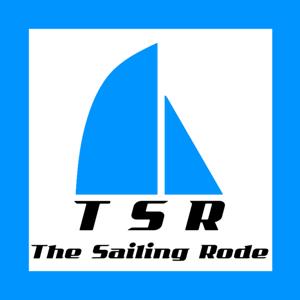 TSR 020 Cruising Sebastian Florida & Getting Engaged!
04.15.2016 - By The Sailing Rode
In this episode, we cover our weekend cruising in the Sebastian, Florida area for Brandy's birthday and our engagement!  We cover the sailing news and our product of the week is a great adjustable bungee with lots of great uses while cruising.
Intro News
We got engaged during our trip cruising Sebastian, Florida!
Keep an eye on our YouTube channel.for the 3rd and final video from the Miami Strictly sail show.  Steve did not keep his promise to finish it before this podcast released.  Tax prep took priority this week.
SV Panope anchor test videos - see all the current popular anchors on the market being tested in real cruising conditions.
Cruising Outpost Magazinee - our winner is Philip Skinner, one of our Instagram followers.
Meet up with us at the Tortuga Music Festival April 15-17 at Ft. Lauderdale Beach.   We will also be meeting with friends at the Bahia Mar Marina across the street from the festival
We are going to the America's Cup Races June 10-12 in Chicago!  Let us know if you plan to go.
Cruising Sebastian, Florida
 We had a great weekend cruising the Sebastian, Florida area.  We anchored the first night off the islands directly East of Captian Hirams.  The other two nights we stayed at a slip at Captain Hirams.  The rate was $1.75/ft. $5 extra for power.  They have a great tropical bar restaurant and always feature great live music.
Brandy's birthday was Saturday and we got engaged that afternoon while anchored off an island in the intercoastal.   It was a great night celebrating with friends.
Sailing News
Boat US Foundation - 406 Day to remind you to check your emergency locator devices
Clipper round the world race sailor, Sarah Young, dies after being washed overboard
Sailing has a higher death rate than skiing and football
Man plans to cross Atlantic on a self built 65ft. whale
Product of the Week
Tekton Adjustable Bungees, 12 pack - Approx. $15 Book Review:  Things I Wish I'd Known Before I Started Sailing by John Vigor
This book is loaded with great sailing, cruising, and boat maintenance tips Amazon Store
Please use our Amazon Affiliate link or if you are in Canada, use the Amazon.CA affiliate for anything you buy on Amazon or look at over 90 items we have in our TSR Amazon store.  We use all the items on our boat and include notes of why we like them.  We also added over 40 sailing and cruising books we recommend.  You pay the same low Amazon price and we get a small commission.
Please help us Support Podcast
We need your help to spread the word about the Podcast.  Please share the podcast with your sailing & cruising friends and ask them to subscribe on iTunes or Stitcher.  You can send them these links:
iPhone iTunes link: https://itunes.apple.com/us/podcast/the-sailing-rode/id1033604152
Android Stitcher link: http://www.stitcher.com/podcast/the-sailing-rode
It also helps when you share the podcast links on social media and sailing forums.
Please like or follow us on Youtube, Facebook, Twitter, and Instagram  We will follow you too!
Remember to tag your Instagram sailing related pictures with #thesailingrode
Send us your feedback on the show and any show topic ideas to [email protected]
Patreon
If you enjoy the podcast, you can support us on our Patreon site and get some special rewards. Check it out at this link:
https://www.patreon.com/TheSailingRode
How it works:  Patreon is designed for you to support your favorite content creators.  You can support our podcast creations by signing up for various levels of support.  You can set a maximum monthly amount so if we release a lot of podcasts in one month, you still only pay your maximum amount.  In return, you get some rewards for your support.  It is kind of like giving us a tip or buying us a drink after a good show.
Thanks for listening and all your support!  We wish you fair winds and hope to see you on the water soon.
–  Steve & Brandy