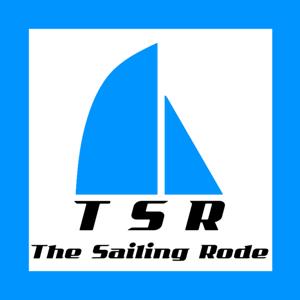 TSR 009 Ken & Carol Gillstrom - Voyageur Sailing - Part 1
11.17.2015 - By The Sailing Rode
The Sailing Rode 009 - Ken & Carol Gillstrom - Voyageur Sailing - Part 1 
 
Show Notes
 
In this Episode of the podcast, we feature the fist part of our interview Ken & Carol Gillstrom from Voyageur Sailing.  We talk about their 14 year plan to build a boat and sail away.   We cover the sailing news and our product of the week is a clip that allows you to easily secure your dock pole on deck.
 
Interview
Check out Ken and Carol's website for all the info on their boat and their adventure sail training.   Voyageur Adventure Sail Training
Click Here to see pictures of the building of Voyageur 10.10
Articles Ken & Carol wrote about the boat build Part 1 &  Part 2
 
Sailing News
Scientists Develop "Thirsty" Nanopore Water Filtration Device - Easier Desalinization!
Google, Facebook, SpaceX, OneWeb plan to beam internet everywhere
Iridium Next Satellite Network Delays - Next generation satellite communications
Windtraveler: The Best Cruising Advice in Six Words
Win a Phil Rhodes Offshore 40
Worlds Largest Private Sailing Yacht: Update: Underwater Glass Observation Pod Pictures!
 
Product of The Week : Clipper Clips
Clipper Clips from Beckson Marine  $7.05
We use these to secure our dock pole to the lifelines with a couple zip ties.   Hopefully, we have lost our last dock pole.
 
Please help us Support Podcast
We now have a Patreon site where listeners can go to support the podcast and get some special rewards. Check it out at this link:
https://www.patreon.com/TheSailingRode
How it works:  Patreon is designed for content creators, like us.  We make podcasts and videos about sailing and you can help support our creations by signing up for a small fee per podcast.  You can set a maximum monthly amount so if we release a lot of podcasts in one month, you still only pay your maximum amount.  It is kind of like giving us a tip or buying us a drink after a good show.
We also need your help to spread the word about the Podcast.  Please share the podcast with your sailing friends and ask them to subscribe on iTunes or Stitcher.  You can send them these links:
iPhone iTunes link: https://itunes.apple.com/us/podcast/the-sailing-rode/id1033604152
Android Stitcher link: http://www.stitcher.com/podcast/the-sailing-rode
Please use our Amazon Affiliate link for anything you buy on Amazon or look at over 90 items we have in our TSR Amazon store.  We use all the items on our boat and include notes of why we like them.  You pay the same low Amazon price and we get a small commission.
Please like or follow us on Youtube, Facebook, Twitter, and Instagram  We will follow you too!
Send us your feedback on the show and any show topic ideas to [email protected]
We wish you fair winds and hope to see you on the water soon.
Thanks for listening!   –  Steve & Brandy
The Sailing Rode Sailing Podcast