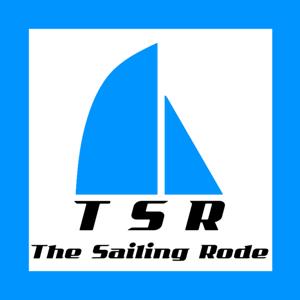 TSR 015 The Retirement Project - How Not to Buy a Cruising Boat - Part 2
01.29.2016 - By The Sailing Rode
In this episode, we feature part two of our interview with Deb and TJ Akey from The Retirement Project blog where we discuss the difficult process they went through of buying and refitting their cruising boat which they detailed in their book, How Not to Buy a Cruising Boat.
Intro Chat Notes
Things to do over the winter months to improve your sailing
SailX video game
Videos – SV Delos, Sailing la Vagabond, Monday Never, Distant Shores ,  Amazon Prime Sailing videos & our link to sign up for Amazon Prime
Try Amazon Prime 30-Day Free Trial
Animated Knots, Splicing instruction
Learn boat maintenance with great repair books
Learn canvas and sail repair at Sailrite
Learn a foreign language on the free Duolingo app
Listen to audio ASA sailing lessons
Meet up with us at the Miami Strictly Sail Boat Show – February 14th and 15th
We visited the Tampa RV Supershow – check out the Camping World store to see all the items that could be used while boating.
Listen to the RV Family Travel Atlas podcast for great information on recreation vehicles and camping, you will be amazed at the great tips you get that apply to boating.
Brandy's Sailing Book Report
Love with a Chance of Drowning by Torre DeRoche
 
 
You can also listen to the show by searching for The Sailing Rode on iTunes Podcasts or at the following links:
iPhone iTunes link
Android Stitcher link
Interview
Check out Deb and TJ's cruising blog, The Retirement Project, it is packed with great cruising tips, recipes, TJ's work room conversion, their "Beer Box project", and how to make the perfect cheeseburger in paradise!
Pick up a copy of their book, How Not to Buy a Cruising Boat, it has great information on how to avoid a lot of the common mistakes when buying a boat.
Our Patreon supports receive a bonus section of the interview where Deb and TJ review equipment they thought they needed but really did not need when they were starting to cruising and equipment they wished they had from the start.  They also talk about their favorite items they use while cruising.  Click here to learn how to become a patron of the podcast.
Sailing News
More Plastic than Fish in Oceans by 2050
Crowd Sourced Wind Maps
Practical Boat Owner – Is it safe to use a tether?
Featured Product
Bayco Cord Reel – approx. $12 on Amazon – Great for storing anchor line
 
Please help us Support Podcast
We need your help to spread the word about the Podcast.  Please share the podcast with your sailing & cruising friends and ask them to subscribe on iTunes or Stitcher.  You can send them these links:
iPhone iTunes link: https://itunes.apple.com/us/podcast/the-sailing-rode/id1033604152
Android Stitcher link: http://www.stitcher.com/podcast/the-sailing-rode
It also helps when you share the podcast links on social media and sailing forums.
Patreon
If you enjoy the podcast, you can also support us on our Patreon site and get some special rewards. Check it out at this link:
https://www.patreon.com/TheSailingRode
How it works:  Patreon is designed for content creators, like us.  We make podcasts and videos about sailing and you can help support our creations by signing up for a small fee per podcast.  You can set a maximum monthly amount so if we release a lot of podcasts in one month, you still only pay your maximum amount.  It is kind of like giving us a tip or buying us a drink after a good show.
Amazon Store
Please use our Amazon Affiliate link for anything you buy on Amazon or look at over 90 items we have in our TSR Amazon store.  We use all the items on our boat and include notes of why we like them.  We also added over 40 sailing and cruising books we recommend.  You pay the same low Amazon price and we get a small commission.
Please like or follow us on Youtube, Facebook, Twitter, and Instagram  We will follow you too!
Remember to tag your Instagram sailing related pictures with #thesailingrode
Send us your feedback on the show and any show topic ideas to [email protected]
We wish you fair winds and hope to see you on the water soon.
Thanks for listening!   –  Steve & Brandy
The Sailing Rode Sailing Podcast