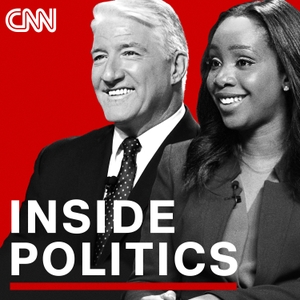 Tuesday, October 15, 2019: Hunter Biden Breaks Silence Hours Before Democratic Debate
10.15.2019 - By Inside Politics
Blockbuster impeachment testimony from a trusted Republican policy hand. Former Trump White House aide Fiona Hill describes corruption in the President's Ukraine policy, says her boss John Bolton called Rudy Giuliani a hand grenade, and says Bolton told her to inform White House lawyers.
Plus, it is debate night for the 2020 Democrats in battleground Ohio: A record 12 candidates on stage, with health care and guns among the certain flash points.
And Hunter Biden defends his foreign business dealings, but acknowledges his last name is what opened doors.
Today's Panel: Molly Ball with TIME, CNN's Michael Warren, Rachael Bade with The Washington Post, and Margaret Talev with Axios.
Also on the Program: CNN's MJ Lee and Ryan Browne, and Lisa Lerer with The New York Times