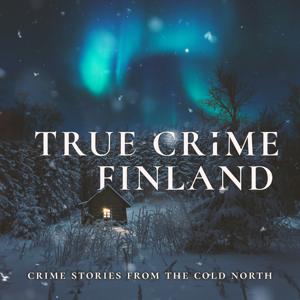 In 1959, best friends Eine and Riitta got on their bikes to ride through Eastern Finland and see the Koli national park. They never returned from their trip.
Along with the Bodom lake murders and the case of Kyllikki Saari, this is one of the most legendary in Finnish criminal history and has been requested a few times.
We are putting together a true crime event for the first time here in Finland. It will take place in Hanasaari, Helsinki, on the 15th of August this year, 2019. I would be so happy to see you there! Please go to: www.truecrimeevents.fi for tickets and more information.
I will also be going to the True Crime Podcast Festival in Chicago this summer as a registered podcaster. For more information and tickets, please visit www.tcpf2019.com
Podcast promo for this week: Murder Mile
If you would like to feed my tea addiction, you can do that on Patreon where you can donate as little as two dollars a month and in return, get exclusive access to ad-free episodes, scripts, bonus episodes on various topics and other nice rewards. Visit the page at https://www.patreon.com/truecrimefinland
Art is by Mark Pernia
Music is "Night" by VVSMUSIC
My art store: https://society6.com/minnanen
Podcast swag store: https://www.redbubble.com/people/tc-finland/shop?asc=u
Email: [email protected]
Website: https://truecrimefinland.squarespace.com  
Facebook group: https://www.facebook.com/groups/507039419636994/  
Twitter: tc_finland
Are you interested in advertising on this podcast? Find out more at https://www.advertisecast.com/TrueCrimeFinland