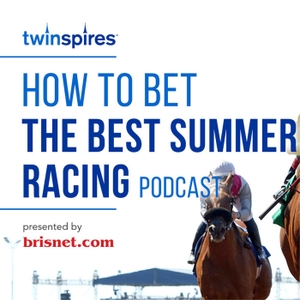 TwinSpires.com How to Bet the Belmont Stakes podcast presented by Brisnet.com
By TwinSpires Radio
What's TwinSpires.com How to Bet the Belmont Stakes podcast presented by Brisnet.com about?
TwinSpires is the official online wagering site of Churchill Downs and the Kentucky Derby, and our players can wager on virtually every Thoroughbred, Harness, and Quarter Horse race throughout North America plus a full slate of international content.
TwinSpires is a fresh, bottom-up approach to account wagering that combines the latest online technology with the best racing content, backed by the integrity and tradition of Churchill Downs, home of the world-famous Kentucky Derby.
You can participate in our regular Racing podcasts, as our team from TwinSpires and Brisnet discuss the latest in horse racing news and handicapping.